Nonprofit Leadership Summit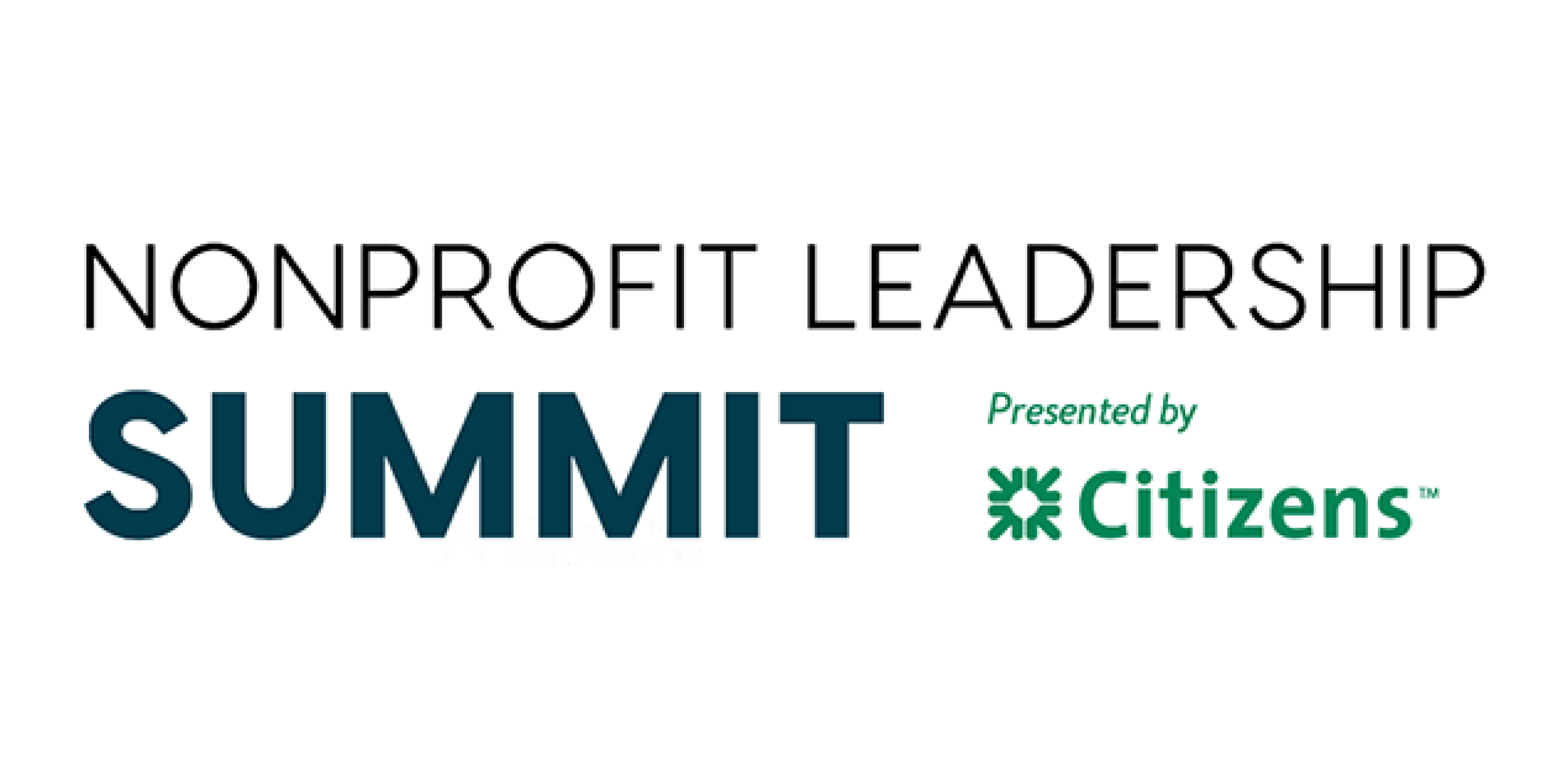 Registration for this event is closed.
Powering our People
The Nonprofit Leadership Summit, the NH Center for Nonprofits' signature event, brings together 250+ nonprofit board and staff leaders, along with corporate and philanthropic partners to explore trends and issues impacting the sector.  
Keynote Speaker: Kishshana Palmer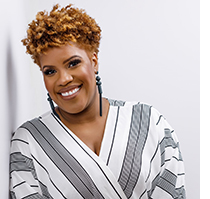 How can we, as nonprofit leaders, sustain ourselves while also steering our organizations through the complex challenges we face in 2022? How do we prioritize building caring, inclusive cultures that support the wellbeing, happiness and performance of all employees?
In her keynote, leadership expert Kishshana Palmer will inspire us to take a fresh look at leadership for ourselves and our teams. We'll reimagine the future of our work by challenging assumptions about the nonprofit sector that lead to high turnover and burnout, and explore ways we can collectively build the next generation of nonprofit leaders. 
About Kishshana Palmer
Kishshana Palmer is an international speaker, trainer, and coach with a 20+ year background in fundraising, marketing, and talent management who helps leaders create high performing teams. 
Kishshana is CEO of Kishshana & Co., an organizational development firm focused on helping everyday leaders live well and lead well. Her firm's work centers on equity and social justice and practical solutions for today's organizations. She is the founder of The Rooted Collaborative -- a global community focused on the growth and development of women leaders of color in the social sector. She's the host of the podcast "Let's Take This Offline", an adjunct professor at Baruch College, a Certified Fundraising Executive (CFRE), a BoardSource Certified Governance Trainer (CGT), A Gallup Certified Strengths Coach, a Q3LC Certified Coach and an AFP Master Trainer.  When an organization wants to grow, find and retain people on their team, raise money, and more she is the fairy godmother they have on speed dial. Her work isn't limited to organizations, she also coaches high performing leaders.
Community Conversations
Following Kishshana's keynote, we will engage in peer-to-peer conversations around timely questions, allowing you to hear stories, cross-pollinate ideas, and make new connections. This facilitated conversation process, hosted by Beth Tener, will allow you to tap into the wisdom and experience of your nonprofit colleagues.   
Community Conversations Facilitator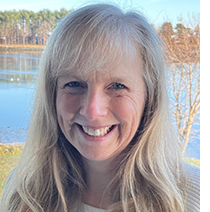 Beth Tener works with social change leaders in businesses, non-profits, and communities, helping them sense what is changing and find ways to take action aligned with their values. As a strategy consultant and facilitator with New Directions Collaborative, based in Portsmouth, NH, she has worked with over 200 organizations and collaborative networks.
Afternoon Breakout Sessions
Fresh Approaches to Advancing Employee Well-being
Join a panel of your NH nonprofit colleagues to hear about new practices and benefits they've implemented to foster happier and healthier employees and improve retention. Learn about their creative initiatives and the setbacks and successes along the way.
Panelists:
Christine Etter, Executive Director, The Colonial Theatre-Bethlehem
Leslie Rimmer, Director of People, Culture & Technology, Upper Valley Haven
Borja Alvarez de Toledo, President & CEO, Waypoint
Moderated by Michelle Gray, President, HR Synergy, LLC 
---
Nurturing Diversity, Equity, and Inclusion in Workplace Culture
Join a panel of your NH nonprofit colleagues to explore their journeys in striving to create more diverse, equitable, and inclusive organizations. From coaching and conversations to recruitment and board practices, you'll hear about their experiences and what they've learned in the process.
Panelists:
Andrea Calderón, Program & Youth Engagement Manager, Positive Tracks
Emerald Anderson-Ford, Chief Diversity Officer, YWCA New Hampshire
Julianne Gadoury, Executive Director, Kimball Jenkins
Moderated by Armando Llorente, Principal, Llorente HR Consulting LLC
---
Empowering Multigenerational Collaboration In The Nonprofit Workplace
Millennials make up the majority of today's workforce but in the nonprofit sector, many teams are diverse in age and experience. It is important for leaders to embrace intergenerational collaboration, seeing it as a strength, and seek ways to foster growth and success in the face of different working styles, experiences, and wisdoms throughout their team. Join Alyssa Wright for a workshop on how you can prioritize justice and equity, drive creativity and ensure joy in each and every workday as we analyze different working styles, engage in a breakout activity to map new actions to take, and conclude with a few group commitments to ensure not only success in reaching our goals but joy in stewarding our mission with diverse teams. 
Presented by: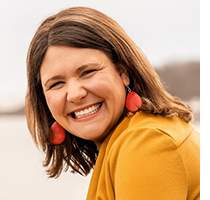 Having spent time as a human rights activist and artist in Eastern Europe and East Africa, Alyssa Wright is an accomplished facilitator, consultant, and coach in the social impact sector. She has worked with dozens of families as a philanthropic advisor as well as supported hundreds of nonprofit organizations through her agency, Wright Collective. Committed to equity and innovation, Alyssa has raised over $50 million for grassroots movements as well as trained over 100 boards to drive change in their local communities. A published author, TedX speaker as well as a regular contributor to Forbes, Global Giving and Network for Good, Alyssa is a powerful Millennial voice.
---
The Resiliency Factor: Strategies for Supercharging Your Team during Extraordinary Times
Nonprofit leaders today find themselves in unprecedented times. The advent of COVID and the emergence of the great resignation calls upon nonprofit leaders and managers to pursue new and innovative strategies to build team member resiliency. Join Dr. Paul Dann in this high energy and highly participatory workshop that explores strategies to leverage resilience within and across your organization. By building your team's resiliency factor you can reduce turnover, heighten employee engagement, help your team bounce back from extremely difficult situations and most importantly continue to successfully pursue your organization's important mission, despite the pressures brought on by the pandemic and challenging times.
Presented by: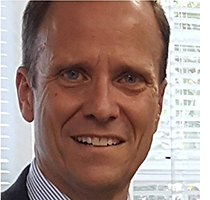 Paul L. Dann, PhD is a published author, nationally recognized trainer and presenter in leadership, organization development and organizational culture. He serves as the executive director of NFI North, a multiservice behavioral health organization providing service across the life continuum throughout New Hampshire and Maine. Paul is also a core faculty member at the University of New Hampshire in the Masters in Public Administration at the Carsey School of Public Policy and is a part time faculty at New England College in the School of Graduate and Professional Studies.
Please note:  We take care when planning events to review the calendar for religious observances and holidays. It has come to our attention that we misunderstood the timing of Rosh Hashanah when we selected September 27 as the date for this year's Summit. We regret this conflict and welcome your suggestions on how we can be more aware of observances that are important to you in the future.
We plan to hold this event in-person adhering to federal and state health and safety guidelines, as well as protocols set forth by the venue. Depending on updated guidelines, and conditions, at the time of the event, we may require participants to wear a face-covering. Please do not attend if you are experiencing a fever, cough, shortness of breath, or other symptoms of COVID-19. Please note that protocols may change at the time of the event. 
Gold Sponsor

Sustaining Sponsor
Sustaining Sponsor

Silver Sponsors
Bronze Sponsors
Exhibitors