Ami DAmelio
Just Flow Events & Marketing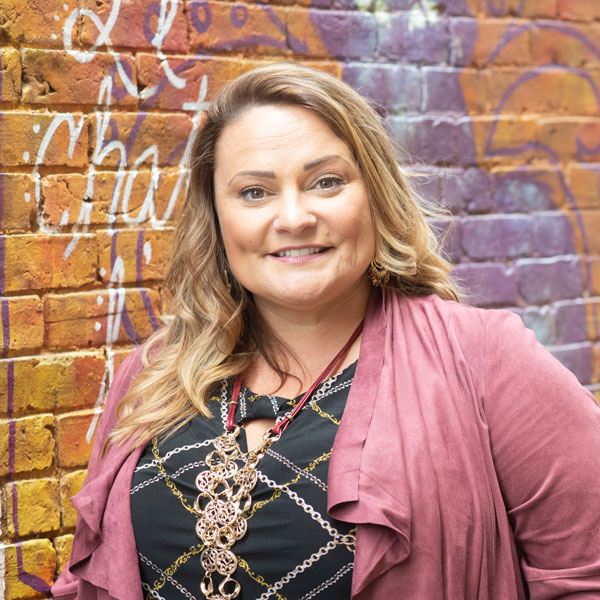 Phone Number
603-703-5588
Work Address
814 Elm Street, Suite 510
Manchester, NH 03101
United States
Just Flow Events & Marketing offers event planning and management, strategic marketing, social media, website development, graphic design, copywriting and other related corporate communication services.
Event Planning
Just Flow provides comprehensive, end-to-end event planning services for private, nonprofit or public events, including tradeshows and conferences. Key deliverables often include establishing and developing event themes, designing sets or booth elements, negotiating and managing vendor contracts, developing silent and live auctions, and arranging all additional event details. To complement the established overall event theme, our team also provides in-house graphic design for event giveaways and customized materials, including sponsor benefit packages, program books, nametags, signage, table cards, promotional materials, collateral and promotional advertisements. Our team can also provide strategic planning and training for conference and tradeshow attendees to maximize your event investment.
Marketing Campaigns
Just Flow provides a robust portfolio of services to support a wide variety of marketing campaigns and initiatives from concept to delivery. Like most critical functions in your business, strategic marketing campaigns involve many moving parts and require dedicated management to meet deadlines and objectives. Depending on your communications strategy, our team can provide the services you need, when you need them, such as brand development and strategy, press kits, case studies, postcards, posters, annual reports, fundraising appeals, press releases, social media management, website development, promotional items, and copywriting.
Social Media
Just Flow manages social media engagement for a range of clients across a diverse group of industries from Atlanta to New Hampshire. Our team can analyze trending social media platforms to develop a long-term strategy as well as curate posts to support this strategy. Not only does Just Flow cultivate active relations with our clients' audiences, we also develop effective methods to drive traffic between platforms, including corporate websites. Depending on your industry and communications plan, we can manage your presence on social platforms, online information sources, and evaluation engines. As part of our social media services, Just Flow can provide close monitoring of active platforms for fast and professional management of potential public relations issues.
Website Development
As part of our marketing and communications portfolio, Just Flow provides website design and development to support your online objectives. Whether you are developing your first website, redesigning the appearance of an existing website, evaluating the effectiveness of your website, or updating website content or functionality, our team can deliver the services you need. Just Flow offers decades of collective experience managing website projects,
developing user-friendly sitemaps and wireframes, designing contemporary graphics, writing search engine optimized content, and incorporating meaningful and useful features and functionality. Just Flow can also manage content updates or train your staff to maintain the site. As part of our web services portfolio, our team can also provide ongoing evaluation of web analytics to continue optimizing your website's performance.
Graphic Design
Just Flow provides creative and intuitive graphic design services for all your branding initiatives. Whether you would like to freshen your company's brand, develop new collateral, or establish a consistent brand across your communications channels, the Just Flow team can support your strategic corporate communications needs. We will serve as your strategic partner to create and protect your corporate visual identity. From printed marketing collateral to digital media, mobile applications to social media, and promotional products to traditional advertising, we have all your graphic design needs covered and coordinated.
Visit us online at justflownh.com to read more about our successful client engagements, our dedicated team, or recent news.
Organization
Spaulding Academy & Family Services (formerly Spaulding Youth Center)
Reference Name
Susan Ryan
Description of Work Done
Since early 2015, Just Flow has provided complete, end-to-end communications and event support for Spaulding Youth Center. Initially hired to help plan and manage their annual fundraising breakfast, a variety of our other services became a part of our monthly contract. Since then, we have designed, authored, and produced the vast majority of external and internal communications, including annual reports, spring and fall appeals, newsletters, admissions package, press releases, brochures and other collateral, as well as produced a variety of branded apparel and promotional items. We continue to provide event planning and management for their fundraising event, with our third event scheduled for October 2017.

In late 2016, our team redesigned and launched the brand-new Spaulding Youth Center website and continue managing content and providing strategic direction. Our team has also become a reliable resource on campus for various departments, including admissions, clinical services, finance, human resources, facilities and maintenance, dining services, and the Spaulding School. We operate as the Spaulding Youth Center communications department and support the need for a unified and standardized brand campus-wide and beyond. To complement this updated online presence, we launched a suite of social media platforms to expand the reach of the organization online. Our team continues to manage and monitor these new communication channels on their behalf.

In 2020, we provided exclusive project management and coordination for the implementation of their new brand and name, Spaulding Academy & Family Services. Our team created and completed a robust checklist of action items which represented each department's needs, internal and external goals, legal and messaging, and every conceivable need to successfully support this initiative. In addition, we provided end-to-end support to recreate, re-envision and redesign every print and digital deliverable to support the unveiling.
Organization
Easter Seals New Hampshire
Reference Name
Joe Emmons
Description of Work Done
Just Flow is the preferred event planner and producer for Easter Seals New Hampshire Veterans Count Nashua Chapter annual Salute Our Soldiers event. Initially contracted in 2015, we are currently underway with plans for our seventh Salute Our Soldiers event in November 2020.

Each year, Just Flow coordinates sponsor benefits, manages special guest and presenter schedules, developes an event script, analyzes and contracts vendors, organizes and trains a volunteer corp, and designs the event's theme and overall ambiance. We also provided graphic design support, asset collection and organization, and print management for event materials, such as 124-page program books, nametags, signage, bidder cards, and banners. During the event, our team leader served as stage manager to insure flow and timing of all components. After the event, Just Flow provided graphic design for gratitude advertising for donors and supporters.

For an idea of our complete portfolio of services provided to Easter Seals NH, please watch this short video 'What Can We Do For You?' found at https://www.facebook.com/JustFlowNH/videos/989618051169603/

Beyond our event-focused support, our team provides additional support, such as graphic design, website support, research and strategic consultation, as requested for Veterans Count and Easterseals NH.