Starting and Building a Nonprofit
This program is offered in partnership with GoodWork and hosted at the historic, waterfront Carey Cottage. If you would prefer a virtual session, please check out the same program being offered online on November 7.
The session will include a 10am-12pm workshop, followed by a 12-1pm networking lunch (light lunch provided). Program is limited to 20 registrants.
This program will cover the basics of starting and guiding a nonprofit organization through its early start-up years. 
Objectives
Upon completion of this program participants will understand:
•    The NH Nonprofit Sector
•    The basics of getting started:  Research, Building a Board, Board Duties and Responsibilities
•    State and federal filing requirements
•    Ongoing compliance requirements
•    Funding models for nonprofits
 
The program will be interactive and will incorporate participant questions throughout the presentation.
Presenters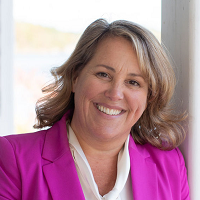 Molly Hodgson, CEO, GoodWork
Molly is a seasoned executive with an extensive track record of successful leadership in nonprofit business operations. She has an extraordinary depth of experience in organizational strategy, program design and development, event management and fund procurement.  Molly is a results-oriented leader with the highest level of professionalism and integrity.
Molly served as the President of the Greater Dover Chamber of Commerce, Executive Director of New Hampshire Businesses for Social Responsibility, and was the first Executive Director of New Hampshire Made Inc.
Molly has served as a Hoffman Haas Fellowship Mentor, participated in the Institute for Advanced Nonprofit Leadership, served on the Advisory Board of the New Hampshire Charitable Foundation Piscataqua Region and Chaired the Leadership Seacoast Board.  She has served as a Lead Judge for the New Hampshire Best Companies to Work for Competition, is an honorary inductee in the Golden Key International Honor Society and was selected to the inaugural 40 Under Forty Young Leaders Making New Hampshire Better.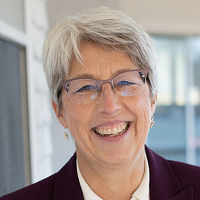 Maria Sillari, COO, GoodWork
Maria is a successful and knowledgeable professional with a passion for the nonprofit sector. She is a creative, highly effective problem solver, experienced facilitator and project manager with a thirty-year track record of success in a wide variety of projects.
Maria has helped a broad range of nonprofits as an independent consultant delivering project management, program research and planning, coalition building, organizational development, meeting facilitation, grant review and analysis, grant writing, bookkeeping, and financial management and strategy.
Maria was the Program Consultant for New Hampshire Charitable Foundation's Artist Advancement Grant, the first director of the Greater Seacoast Coalition to End Homelessness (now Home for All) and served as both the Campaign Director and Director of Fund Distribution for United Way of the Greater Seacoast where she was a co-founder and liaison to the Partnership for Effective Nonprofits.
Maria is a founding board member of Womenaid of Greater Portsmouth, has served as President of the Board of both Portsmouth Music and Arts Center and the Futures Program, served on the board of Leadership Seacoast, and is a NH Listens Fellow.