Navigating the Board Chair-Executive Director Relationship: Staying in Your Lane
Over the course of a nonprofit executive's tenure they have the potential to work with a new Board Chair every year or two, depending on the organization's Bylaws and term limits. It is a unique arrangement; the Board's role is to provide both support and oversight, two distinct functions that are sometimes in conflict with one another. Both of these factors make this a relationship that needs an intentional focus. Like other important relationships in our lives, in order to maximize the potential, this one needs attention and nurturing.
This interactive session is an opportunity for Board Chairs and Executives to engage in conversation with one another about their roles, responsibilities, and working relationship and to develop a plan to strengthen this critical relationship.
This workshop is designed for Board Chair/Executive pairs to:
build awareness of the essential elements of a successful Board Chair-Executive working relationship
define their respective roles and responsibilities and devise a road map for navigating and strengthening the relationship
develop a plan of action, to implement together, in their organizational setting
We plan to hold this event in-person adhering to federal and state health and safety guidelines, as well as protocols set forth by the venue. Depending on updated guidelines at the time of the event, we may require participants to wear a face-covering. Please do not attend if you are experiencing a fever, cough, shortness of breath, or other symptoms of COVID-19. Please note that protocols may change at the time of the event. 
Presenter
Teri Bordenave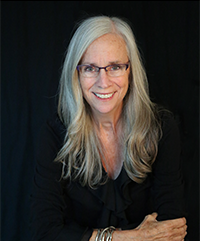 Teri Bordenave brings over 30 years of nonprofit leadership and governance experience to her work as a consultant. Her service as a trustee on local, statewide, and national Boards plus her more than 20 years as a nonprofit CEO gives her a unique perspective and much expertise in the areas of governance and nonprofit leadership. Since the early 1990s she has partnered with Board and staff leaders to identify organizational opportunities, challenges, and effective implementation strategies. Her work focuses primarily on leadership transition, strategic planning, and helping boards become more engaged and effective at governance. Founding partner of The Thalia Group LLC, Teri is also the founder and continues to facilitate the Board Chair Roundtable on Maryland's Eastern Shore. Teri is a certified BoardSource governance consultant and former Trustee Leadership Development trainer.