Inclusive Leadership: Interpersonal Power
This is Session 3 of our 4-part Advanced DEI Series for Nonprofit Leaders. You may register for one, two, three, or all four sessions by checking your session selections below and then clicking the blue button "Continue to Registration". Series discount will be applied if all 4 sessions are selected.
Are you getting the most out of your staff? Do those you lead feel you include them?  How do you engage everyone equitably so that they perform at their best and your team performs at its highest level? This workshop explores how to ignite your staff to optimal performance through equitable inclusion of diverse people.
Learning Objectives 
By the end of this session, participants will be able to: 
•    provide an equitable, inclusive environment for their team; 
•    facilitate innovative thinking and decision making; 
•    create win-win situations with each employee. 
 
About the Presenter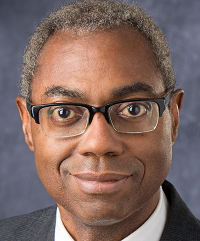 James Theodore McKim
James T. McKim is Founder and Managing Partner of Organizational Ignition, a management consulting firm He is a sought after consultant, facilitator, speaker, and author of the bestselling book The Diversity Factor: Igniting Superior Organizational Performance. In addition to being named one of New Hampshire's Top 200 Business Leaders, Mr. McKim has been recognized by industry watchers such as Atd, Brandon Hall, Bersin Associates, Axelos, and PMI for his dedication to creating win-win situations between organizations and their employees. He is known internationally for his current focus on organizational and individual performance through diversity, equity, and inclusion (DEI).
 
Our Corporate Partners