DEI for Managers: Managing the Talent Lifecycle
This is Session 2 of our 4-part Advanced DEI Series for Nonprofit Leaders. You may register for one, two, three, or all four sessions by checking your session selections below and then clicking the blue button "Continue to Registration". Series discount will be applied if all 4 sessions are selected.
Diversity, Equity, & Inclusion (DEI) is a proven way to elicit superior performance from teams and individuals. But that performance does not just happen by itself. Even if there is a DEI Plan, that plan needs to be carried out day-to-day. So, how do you bring diversity into your group? This workshop explores how to embed DEI into your daily work as a manager.
Learning Objectives 
By the end of this session, participants will be able to: 
•    create a culture for your group to live into DEI 
•    include DEI in the recruitment, hiring, and retention of team members
•    encourage DEI in your team's communication, decision-making, and general project management. 
 
About the Presenter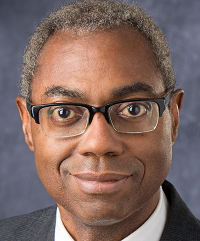 James Theodore McKim
James T. McKim is Founder and Managing Partner of Organizational Ignition, a management consulting firm He is a sought after consultant, facilitator, speaker, and author of the bestselling book The Diversity Factor: Igniting Superior Organizational Performance. In addition to being named one of New Hampshire's Top 200 Business Leaders, Mr. McKim has been recognized by industry watchers such as Atd, Brandon Hall, Bersin Associates, Axelos, and PMI for his dedication to creating win-win situations between organizations and their employees. He is known internationally for his current focus on organizational and individual performance through diversity, equity, and inclusion (DEI).
 
Our Corporate Partners