Build a Fundraising Board
Every nonprofit organization wants a board that fundraises. But not every board is ready to fundraise. Even when your board members are willing, creating a board fundraising program and supporting your board members in their fundraising may still be overwhelming. But you don't have to recreate the wheel. 
This webinar will provide tips and ideas for structuring how staff engage, train, coach, and support board members to take their organization's fundraising to the next level. Presenter Megan Amundson will share models and tools to help participants create a board fundraising program.
*Webinar will be most valuable to Executive Directors of established organizations that have a minimum of 200 mid-level donors and who support board recruitment, orientation, and engagement.
About the Presenter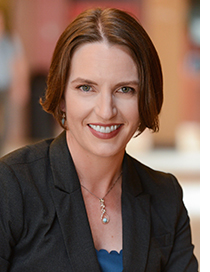 Megan Amundson helps nonprofit organizations run more effectively and raise more money from individual donors by training and coaching leaders to develop skills, build confidence, and implement best practices. She helps small and medium-sized organizations make small changes to their fundraising program that have big results. All while using the organization's current capacity. 
Megan has spent almost 20 years in the nonprofit sector holding many different roles, including Executive Director, board member, and major gift officer. She brings unique experience to her clients, helping them become stronger leaders and build more sophisticated fundraising programs with limited resources.